The Woman behind the Vision!!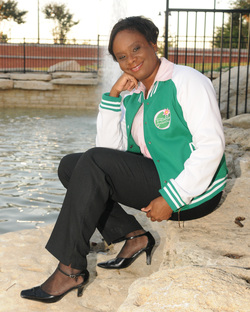 FiNeSse Enterprises, LLC
Founder/CEO
Dr. Felicia N. Shepherd




---
Dr. Felicia N. Shepherd is the Founder/C.E.O. of FiNeSse Enterprises. The soul of this company is FiNeSse Consulting, a firm specializing in the educational and emotional advancement of children, teens, and adults. Dr. Shepherd is the author of Oh My Gosh! Not Another Mean Girl: Helping Girls with Relational Aggression to be release this summer! Felicia has 16 years of experience in the educational arena. As a consultant and motivational speaker, she works with children, adolescents, and adults on good decision-making and conflict resolution in regards to relational aggression while providing consulting services to schools and college counselors, and administrators on related topic. She has been a break out session speaker at the Texas Counselor Association, Texas School Counselor Association, College Counselors & Career Development, and the Girl Bullying professional growth conferences. She served as a presenter on goal setting at the IDream, ILearn, IWin youth summit sponsored by the Fort Worth Independent School District.

Dr. Shepherd has Bachelor's degree in Political Science, a Masters in Education (Elementary Education & School Counselor), and a doctorate degree in Higher Education. Prior to starting the various entities of FiNeSse Enterprises, Felicia was a teacher for seven years and as a school counselor for seven years. She is a member of the Dallas Black Chamber of Commerce, Texas Counselor Association, and National Alliance of Black School Educators.

Dr. Shepherd was the recipient of the Dr. Emmett J. Conrad Leadership Award for her unique leadership style and the Excellence in Achievement Award in Business from Texas Southern University. She also received presidential recognition from the National Society of Leadership and Success for her scholastic and leadership achievements.

Dr. Shepherd resides in Dallas, Texas and is a college professor at Paul Quinn College and Tarrant County Community District.